Description
AVAILABLE TESTS TO RIDE
CHOOSE YOUR TESTS AFTER YOU PURCHASE.
You will be able to choose which tests you would like to ride, in online entry form.  Those forms, one for each ride, are found in your profile, after your purchased.
JUMPING WITH DRESSAGE
2020 Prix Caprilli Test 2
2020 Prix Caprilli Test 3
EVENTING DRESSAGE TESTS
Beginner Novice: Test A | Test B
Novice: Test A
Training: Test A
Modified: Test A 
Preliminary: Test A
Intermediate: Test A
Advanced: Test A
FEI EVENTING DRESSAGE TESTS
One-Star: Test
Two-Star: Test A | Test B
Three-Star: Test A | Test B
Four-Star: Test A | Test B
Five-Star: Test A | Test B
WESTERN DRESSAGE
2017 Intro: Test 1, Test 2, Test 3, Test 4
2017 Basic: Test 1, Test 2, Test 3, Test 4
2017 Level 1 : Test 1, Test 2, Test 3, Test 4
2017 Level 2: Test 1, Test 2, Test 3, Test 4
2017 Level 3: Test 1, Test 2, Test 3, Test 4
2017 Level 4: Test 1, Test 2, Test 3, Test 4
WORKING EQUITATION
L1 – Introductory Dressage Test
L2 – Novice A Dressage Test
L3 – Novice B Dressage Test
L4 – Intermediate A Dressage Test
L5 – Intermediate B Dressage Test
L6 – Advanced Dressage Test
L7 – Masters Level Dressage Test
PARA DRESSAGE
May enter show after opening date.

Event Rule Reminder:
Per the rules of this VirtualHorseSport.com, submitted videos must be independently filmed with a hand held sign shown, within the video, at the beginning of the video,  showing your name, date, horse name and the event with no editing. Videos of past rides from horse shows, professionally reviewed by other licensed official(s), will be declined. This rule is to prevent any professional or industry conflicts between licensed officials. 
Complete rules are here
NEW DIVISIONS OFFERED
Open (Open)
All Professional Equestrians
AA (Adult Amateur)
Riders 21 and older who make no income from equestrian sports
JR/YR (JR/YR): 
Riders under the age of 21 are Young Riders.  JR are younger that 18 years.
RISERS (RI) :
Riders that are 40 years or older.  All tests, Intro-4th Level can be posted for all trot movements.
VINTAGE (VI) :
Riders 50 years or older.
MASTERS (MS) :
Riders 60 years or older
WHAT DO I GET?
Your  scores are privately kept inside the Virtual Horse Sport website, where no one can gain access unless you show them.  Your video, you can control whether it is to be kept private or allowed on the public scoreboard. 
The ride will be judged and given improvement tips by one of the USEF Licensed Dressage Judges . 
You have the option of requesting that the video NOT be displayed publicly.
GOOD QUALITY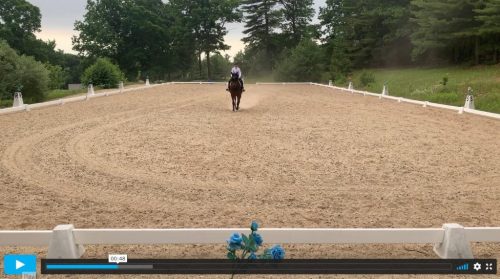 Taken with a iPhone 6. Zoom on straight lines could be a bit more.
POOR QUALITY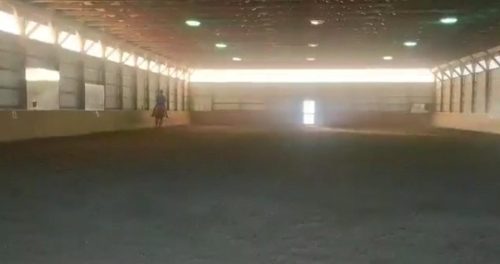 SAMPLE OF WELL FILMED RIDE
GOOD QUALITY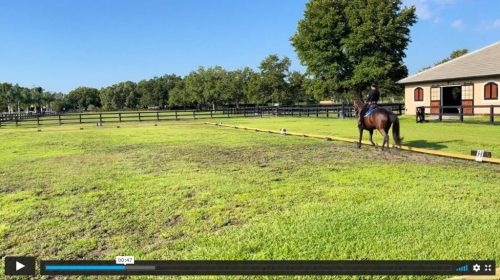 NOT BEST ANGLE or ZOOM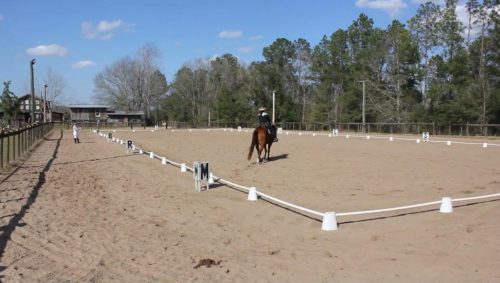 LIMITATIONS & DISCLAIMER
Once entry form has been filled out and submitted, purchases are non-refundable.
Rides must be uniquely ridden for this specific event. This is indicated by holding up a sign by hand with your name, horse name, date, show and test to be ridden with NO CUTS in the video.   Rides previously judged at any other function and viewed by any licensed official, can not be used. 
Purchases may be applied to a different show or coaching, IF it is found your horse is off prior to video submission and before the end of the show. Email us if you have a question: office@virtualhorsesport.com 
If the purchaser of a ride, does not submit an entry with video, that is viewable, by the end of the purchased show, or does not request a deferment to another show prior to the end of the purchased show, the fees charged will be forfeited to Virtual Horse Sport.  There are no refunds. 
All rides are schooling shows unless otherwise specifically noted, such as chapter or club shows.
These shows are NOT a USEF/USDF Sanctioned event. The scores may not be used for points, medals, team rankings or championships.
Persons under the age of 18, need to gain parental or guardian approval PRIOR entering any show.  For further details, please see our Terms Of Use Page.
LEGAL DISCLAIMER:
Riding horses is a dangerous and subjective sport that can cause critical bodily injury and even death.  User's of this online service acknowledge this risk and shall hold harmless: All Show Sponsors, VirtualHorseSport.com and it's parent company, Multimedia Designs, LLC,  Multimedia Designs owner(s), Multimedia Designs Members,  Multimedia Designs officers, Multimedia Designs employees,Multimedia Designs  consultants or Deborah Kurth (aka Debbie Kurth) from any injuries or losses resulting participating in the events and services on this site: VirtualHorseSport.com