Welcome to our new server.
Virtual Horse Sport
Online Horse Shows  & Show Coaching

USEF Licensed Judges
FEI or USEF Judges for Personal Test Coaching
INSTANT Test Scores
Over 258 Tests
2023 USDF Dressage Tests
Safe Online Showing with Private Option
Submit your ride ANY TIME before event
Review your ride from the Judges Perspective
Online Horse Show Season Championships
WORLD-WIDE ENTRIES
Any Rider,  Any Event, World-Wide
BEST HORSE SHOWS ON THE NET!
Classic Dressage, Western Dressage, Eventing, FEI, Para, Working Equitation
The Virtual Horse Sport is an online video horse show and coaching system. 
Participants have access to the exact same licensed USEF, WDAA and Working Equitation judges, that review rides in on-site shows, with one important difference….COST.  One flat fee per ride. No Office fees.  No Boarding Cost.  No grounds usage. No required memberships.
Participation was designed to be easy & available to any one, of any skill level, any age, any breed or physical location in the world. You use your smart phone to video the rides plus enter the competition. Make sure to watch our guide and competition rule requirements or Help Guide.   The rules are guides to address the concerns of the professional licensing community and for the protection of the horse. 

 This system is also has many shows that are recognized by the Western Dressage Association for online points toward yearly championships.
HOW TO ENTER : VIDEO GUIDE
Each VHS Event and Coaching is listed in the menu, home page or premium page.

Watch the video to find all the available shows upcoming:
FEATURES
Private Video Option
Watch Video with Test
Flat Pricing
Fund Raiser
All Licensed Judges
Coaching ANY Time
Emailed Results
Text Message Notifications
AWARDS & OPTIONS
Clinics Available
Easy To Use
All Online
Instant Results
Prizes & High Score Ribbons
WDAA Recognized Shows
TESTS & COMPLIANCE
Working Equitation
Western Dressage
Eventing Dressage
FEI Dressage
Classical Dressage
Safe Sport Compliant
"What great learning experience! Will definitely do more as it is an easy low pressure situation to gauge where we are in the training process. Thanks!"

~Tiffany Bennett
Aloha Dressage Society August 2023
I'm so glad I decided to try a virtual horse show. Yes I'll definitely be doing this again.
~ Wendy Clark
2023 Memorial Day Online Show
Thank you so much! It was lovely 🙂 
~ Evgenia Stenberg
Dressage Coaching
"I was told by a Reining trainer that a rider does not get better by practice alone; you need to compete and I could not compete if this didn't exist. I like being able to see all of my videos in one place."
~Amy Tremper

-Tuscon Dressage Club Online Horse Show
I am very happy and thankful for this virtual opportunity. It is a great help not to go to a show or clinic and to get top notch feedback. I feel like I save time and money yet get some excellent guidance on progressing my horses training.
~  Shelby Suelzle
Dressage Coaching
I loved it! Other than being so fun, it was easy to share and upload the video. We didn't dislike anything about this experience
~Serena Yonan
February 2022 Biorider Fitness Online Show & Fitness
"Very helpful. Love the ability to do this at my barn and learn from each judge."

~ A. Jill Davis
Aloha Dressage Society October 2021
I just rode in my first online show. One of the most fun experiences and what a great opportunity to show with others around our country. The website was so easy to navigate and the options were endless! Now that I have one show completed I am going to gather a number of my friends to meet up and ride our tests together. This is going to be so much fun! Thank you for creating this wonderful event.
~Deborah Hausman
Aloha Dressage May 23-25, 2021
Biorider Fitness June 12-13, 2021
Virtual Horse Sport is fantastic!! It's just like entering a show, but without all the hassle 🙂
~Lisa Webster
Aloha Dressage July 24-28, 2020
Aloha Dressage October 14-16, 2020
Aloha Dressage February 18-21, 2021
Aloha Dressage April 23-25, 2021
"Thank you very much….We enjoyed showing to a great degree because your organization made it easy, fast and fun!!! A huge THANK YOU and MAHALO from your fans in Hawaii!!"
~Harrison Chong
Aloha Dressage October 14-16, 2020
Aloha Dressage February 18-21, 2021
Aloha Dressage April 23-25, 2021
Thank you so much for this experience. It was really great practice after not riding for 6 weeks. What a wonderful opportunity.!
~MARLA STOTSKY GUERRA
This has been a lovely experience! It is so very helpful to get a judges feedback. Thank you for your help!
~Lindsey Holleger
It was a great experience!!! I am so grateful for the opportunity!!
~ Kellie Perfetto
East Bay Chapter of California Dressage Society
OUR SPONSORS
From Prizes & Ribbons to cash support.  The donators make it possible. 
WANT TO PARTICIPATE? SHORT OF CASH?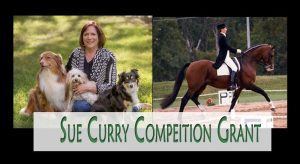 Apply for our Sue Curry Online Competition Grant
VIRTUAL HORSE SPORT ONLINE CHAMPIONSHIP