2024 VHS ONLINE SEASON CHAMPIONSHIPS
Compete online and still be a part of the dressage championship community.  
Championships are based on overall high score averages with a minimum number of rides on VirtualHorseSport.com and licensed shows. 
CHAMPIONSHIP DIVISIONS
Awards for 1st, Runner-up and 3rd place
SEASON HIGH SCORE AVERAGE
ADULT AMATEUR HIGH SCORE AVERAGE
YOUNG RIDER/JUNIOR HIGH SCORE AVERAGE
INTRO HIGH SCORE AVERAGE
PARA HIGH SCORE AVERAGE (

NEW

)
MOST RIDES IN A SEASON
Any rider
Any Level
All styles.
All locations (World-Wide)
A minimum of 3 rides on VirtualHorseSport.com
Online Licensed Shows may submit rider scores.
Pre-Ride Sign required on ride. (See Rules)
Post-Ride Equipment Check performed on ride. (See Rules)
Any VHS competition
Highest overall average score percentage.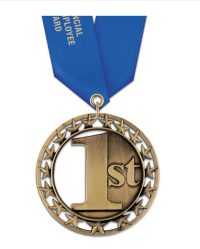 AWARDS
Award are given to the rider of the test, not horse owner.
Virtual Horse Sport Custom Sweat Shirt : 1st place only
Medal with Satin Ribbon.  1st, Runner-up and 3rd place
Possible sponsored gifts to be announced.
RULES & LIMITATIONS
5 or more unique riders must have competed in a division. ( SEASON | AA | JR/YR | INTRO | PARA )
Each rider must have performed 3 or more rides, per division
Each Rider MUST use same account all season
Each ride MUST have a ride sign, shown at the beginning of each ride, with no video edits.
Each ride MUST have an equipment check performed at the end of each ride, with no video edits.
Online Coaching, or Clinics do not apply
Only rides on VirtualHorseSport.com  or licensed online shows, will count.
All rides must follow the VHS competition rules
All rides must be judged by a licensed USEF (r, R, S ) or USEF WD judge (r or R) or  WE judge   No L-judges allowed.  
USDF, WDAA, EVENTING AND WE intro classes will be inserted into their own category, at the discretion  of VHS.
VHS reserves the right to combine divisions if there is not enough riders available.